Hi, my name is Jan Gardner RT(R)(MR), and I've been an MRI Technologist for 21 years. One of my responsibilities was maintaining our site's MRI Implant Safety Data. I was frustrated with MR implant safety documentation, because you could research a device for several hours and not find it. If you did find the information, there was no efficient way to store it. I wanted a fast, and simple way to store and quickly retrieve our MRI implant safety data. That's why we created MagResource!
MagResource, a web-based, searchable database for storing the MRI safety status of medical implants, is available only to MRI sites actively scanning patients. MagResource can be updated instantly; there is no waiting for annual revisions. Only MagResource differentiates between old FDA Standard and new ASTM Standard MR safety information in its search results. No software to buy. Your site can save time and save scans with MagResource!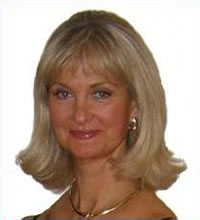 MagResource is fast, simple to use; it has powerful search features; it's accessible without login and password; it fits on your desktop; and has five ways to search. Only MagResource has a model number search, and there are more than 30,000 stored model numbers. MagResource was created by an MRI Technologist for MRI Technologists!
If an implant is not in the MagResource database we will endeavor to find it as part of our service!