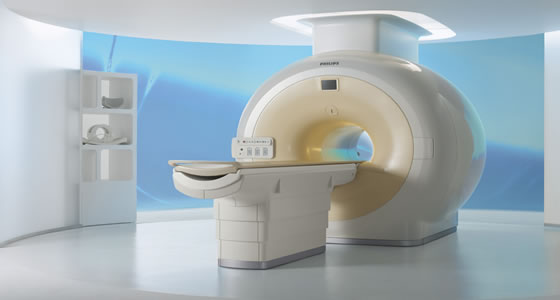 MagResource is a web-based, searchable online database of printable MRI safety information for medical implants. Our database lists over 18,000 implants & features daily updates. MagResource database has the most comprehensive and up-to-date MRI Implant Safety information in the world.
MagResource has MORE medical implant devices listed than any other resource
MagResource has MORE and NEWER References
MagResource has MORE 3T "MR Conditional" (New ASTM Std)
references
Only MagResource has a MODEL NUMBER Search and more than 30,000
model numbers
What Happens to MRI SafETy Info When Companies Merge?
The MRI safety status of medical implant devices can be difficult to track because many manufacturers:
Re-name their companies
Sell their medical devices to other companies
Go out of business
Discontinue certain implant devices
Merge with other companies
MagResource was an absolute joy to work with. Their staff is helpful, knowledgeable, and extremely polite. We will continue to do business with MagResource and we thank them for helping our business grow…Michigan Client
Dozens of transactions transpire annually, bringing confusion and obfuscation to MRI techs, who need to be certain of an implanted device's MRI safety status before scanning. After seven or eight years of this merger and acquisition activity, the status of many implants can become impossible to find. MRI technologists, too often given the sketchiest of information, can spend hours looking for safety status, or materials of construction, to determine if a scan is safe.
I believe your site is a must for clinical sites…J. Bakker, Sapien Neuro
(MORE INFORMATION in FAQ) Even if the search is successful, most sites have no method to ultimately store the data or retrieve it for later use. An MRI facility's source of implant safety information can quickly degrade to an outdated paperback book and an unmanageable folder of faxes.
A searchable database to store MRI specific information with multiple search options to retrieve manufacturer's information and published data, is an invaluable tool to free up technologist's time and eliminate duplicate research for MR implant safety information. No waiting a year for updates! MagResource is updated daily!
Searching for Medical Implant MRI Safety Information Can affect your Bottom Line
When technologists are searching for MRI safety information, they are not scanning patients. MagResource subscription pricing is based on the quantity of scanners at your site, not the quantity of computers. With MagResource installed on mutiple computers schedulers, tech's and radiologists can all have access to MRI safety information. When a device is not in the database MagResource does the research at no cost. Improve your site's throughput and save scans with MagResource.
MRI Tech's in the US, Canada, United Kingdom, Netherlands, Australia, New Zealand, Tasmania, Germany, Austria, Romania, Sweden, Switzerland, Finland, Lebanon, Saudi Arabia, Singapore, and Japan now use MagResource for their MRI safety reference.
MRI Education - MR Safety EXPERT (MRSE)
Upcoming courses in 2023-24. These seminars are especially designed for the MR physicists,
technologists/radiographers, MR clinicians. MR:comp MRI Safety Training.
SUPPORT
MagResource supports St. Jude Children's Research Hospital, and US Military Veterans by providing no cost access to the US Navy, US Air Force and 32 VA Hospitals.
Radiology Today - Tobias Gilk
…there are significant risks associated with inappropriate MR imaging of implanted devices. It's still important to prospectively identify patients with implanted devices. Because of these risks, we spend a tremendous amount of time researching implanted devices. There are tools to help manage this, including websites that catalog and identify implants and devices. Many people are familiar with mrisafety.com. There is also another resource that has, in my opinion, an even more robust search engine: MagResource. There is also another resource that has, in my opinion, an even more robust search engine: MagResource.
America's Top Hospitals 2023-2024 (US News)
Mayo Clinic
Cleveland Clinic
Johns Hopkins
Massachusetts General
Brigham & Women's Hospital

UCSF Medical Center
Barnes – Jewish Hospital

Cedars-Sinai Medical Center
Ronald Reagan UCLA
NY – Presbyterian
Northwestern Memorial Hospital
Hospitals of the University of Pennsylvania

Top US Hospitals already use MagResource to save time, save scans, and get printable MRI safety documentation.
MagResource's Gary Gardner receives his MRSO certification after Kanal's MRI Safety Training in Chicago.
Manny Kanal's MRI Safety Officier Training Course- Jan demonstrates how to search for MRI safety information using MagResource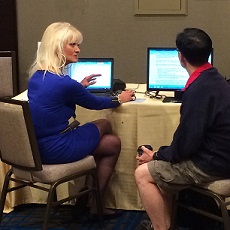 MagResource has the features MRI Technologists and Radiologists want:
Latest Manufacturers MRI Safety Information
Single source for MRI Safety Information
Eliminate the confusion caused by "MR Conditional 1 thru 8"
Searchable Database of MRI Safety information
Printable MRI Safety Documentation
Scheduled Database Maintenance Outage: October 20, 2023, 8 PM Central – October 21, 2023, 2 AM Central